Story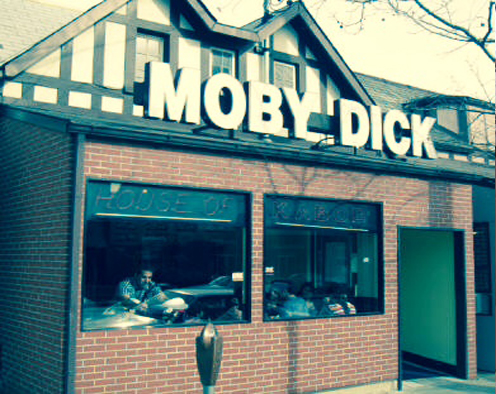 Moby Dick House of Kabob is built on one key ingredient: authenticity.
In 1989 when we were just opening our doors as Moby's Luncheonette, a restaurant focused on serving traditional American lunch and breakfast, we struggled to maintain the business. Because of our commitment to only using the highest quality ingredients and never cut corners it was hard to make ends meet. But luck and serendipity were on our side.
One day, owner Mike Daryoush decided to build a traditional clay oven, like the kind used in his home country of Iran, one that we could use to bake fresh pita to serve to our customers. It created an authentic tradition that would drive Moby's Luncheonette to what it has become today. The success of the fresh pita on the menu was so spectacular, it opened the eyes of Mike Daryoush and his partner to an opportunity, one where they could continue to use their high-quality ingredients, and meticulously developed recipes, but on a Persian-inspired menu – one filled with the rich flavors of Persian spices, tender beef, chicken, and lamb kabobs and all the other delicious foods they grew up with in Iran. So, they set out to create this menu, and Moby's Luncheonette turned into Moby Dick House of Kabob.
From that day forward they spent countless hours meticulously perfecting each recipe to make sure they were authentic and delicious, and that they had the best kabobs in the DC, Maryland, and Virginia metropolitan area. The change to authentic Persian cuisine gave Moby Dick the success it needed to continue to thrive, and in 1992 the second Moby Dick House of Kabob was opened in Georgetown DC. By 2013, fifteen more restaurants had opened across the metropolitan area. The success of Moby Dick and our highly-reviewed kabobs all started on the foundation of authenticity and quality. This idea was reflected in our 2014 brand refresh unveiled at our new restaurant in Tysons Corner, Virginia.
The Moby Dick House of Kabob story is not unlike many other great 'realize the American dream' stories: have an idea, work hard to make it happen, create value for others, and your idea matures into a successful venture. Through it all, Moby Dick continues to be unyielding in the belief of "never cutting corners." This is the inspiration behind the kabobs, gyros, falafel, baklava, and our other food items with the character that you love and crave.
Thank you to our loyal customers for being a part of this great unfolding story. It's for you that we do what we do.
P.S. Stay on the lookout for our newest and 23rd location.
If you have not tried our food, please order online or our Moby Dick App, or stop by your local store and taste the years of tradition, love, and authenticity that go into every meal we prepare.