Are You Ready to Eat?
View our menu and order online. We'll have your food waiting for you.
Moby Dick House of Kabob was featured on Channel 9's "Great Day Washington" segment. We share how to marinade, prepare and cook delicious kabobs for Father's Day. We were delighted to have the opportunity to share our delicious food with the Great Day Washington team!
» Read more about: Moby On Channel 9's Great Day Washington »
We are absolutely thrilled to announce the official launch of our new app today, Tuesday, October 12th! Ned Daryoush, CEO, and Alex Momeni, COO, of Moby Dick are sharing their stories behind making the decision to elevate the brand's digital presence and all in the name of focusing on rewarding their loyal Moby Dick devotees.
When Momeni rejoined the Moby Dick House of Kabob team about 7 years ago, one of the first goals he set out for the beloved family-owned and operated brand business was to find ways to bring the powerful brand back into the limelight from a tech standpoint.
» Read more about: Moby Dick App 3.0: Revamped + Ready to Reward Moby Dick Devotees »
A business is only as good as its employees, and Moby Dick House of Kabob is fortunate to have the best workers in the hospitality industry staffing our 24 restaurants. Among our dozens of standout employees, here are two who exemplify Moby's high standards of customer service and commitment to excellence:
Isaias worked alongside Moby Dick's late and beloved founder, Mike Daryoush, at Mike's original luncheonette before he opened the first Moby's. More than three decades later,
» Read more about: A Great Place to Work »
Learn More About the Inspiration Behind Our Food and Restaurants
Ingredients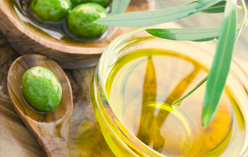 Moby Dick House of Kabob was founded on the promise to use only the best quality ingredients, and we continue to keep that promise, from our tender kabobs to our authentic Persian cuisine.
Story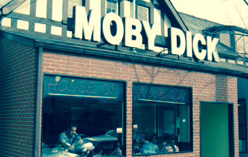 The Moby Dick House of Kabob story starts from humble beginnings. Through it all, Moby Dick has been unyielding in the belief of "never cutting corners" as we prepare the food that you love and crave.
Vision & Values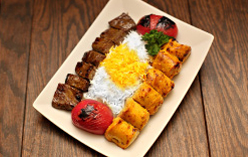 From our slow-braised stews to our flame-grilled Persian kabobs, fresh pita, and attentive customer service, Moby Dick House of Kabob is based on quality, taste, reputation, and relationships.