Are You Ready to Eat?
View our menu and order online. We'll have your food waiting for you.
After a year of many ups and downs, Moby Dick House of Kabob wanted to make this holiday season a time of special giving. Moby Dick House of Kabob is giving back by feeding those in need of a warm meal during the holidays.
Stepping up during this challenging time is part of the core value of Moby Dick House of Kabob. Giving back to the communities where they have established relationships over many years with the neighborhoods they serve,
» Read more about: Holiday Giving »
Let's be honest, it's been quite a year! That's why all of us at Moby Dick House of Kabob want to take the time to share our thanks and appreciation for you! We look forward to a better and brighter year! Happy Holidays & Happy New Year!!
» Read more about: Holiday Video »
Treat those you care about and want to recognize this holiday season with a gift card from Moby Dick House of Kabob. Online and virtual, our gift cards are simple to order and can be used at any one of our 24 locations around the D.C. and Baltimore region.
Moby Gift Cards are delivered electronically so you don't have to worry about wrapping or shipping. This holiday season we're offering a free Bonus Card with your purchase.
» Read more about: Holiday Gift Card »
Learn More About the Inspiration Behind Our Food and Restaurants
Ingredients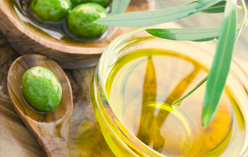 Moby Dick House of Kabob was founded on the promise to use only the best quality ingredients, and we continue to keep that promise, from our tender kabobs to our authentic Persian cuisine.
Story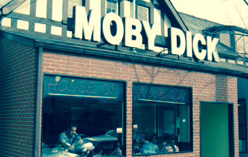 The Moby Dick House of Kabob story starts from humble beginnings. Through it all, Moby Dick has been unyielding in the belief of "never cutting corners" as we prepare the food that you love and crave.
Vision & Values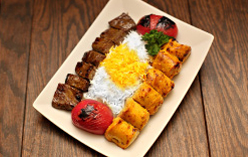 From our slow-braised stews to our flame-grilled Persian kabobs, fresh pita, and attentive customer service, Moby Dick House of Kabob is based on quality, taste, reputation, and relationships.