Are You Ready to Eat?
View our menu and order online. We'll have your food waiting for you.
The perfect end to every meal is something sweet. Here at Moby Dick House of Kabob, we are always looking for new and refreshing ways to meet guest expectations. Recently, Moby Dick decided to work on a new dessert menu item, the Moby Cookie. Now available at your favorite Moby location, the sweet round snack, is made from a high gluten wheat flour, brown sugar, dried figs, organic pitted dates, dried apricots, tahini paste made from sesame seeds,
» Read more about: Moby's Cookie »
Spinach makes you strong! This popular notion of Spinach is because it is naturally high in iron. Iron is good for your red blood cells and for energy. Spinach is packed full of vitamins which makes it a super-food. Spinach is high in nutrients and low in calories. At Moby Dick, we take our Spinach seriously. The main ingredient in our Veggie Plate and popular Spinach Salad we are careful to source and select only the freshest leaves which are stored in a dry and cool area in our coolers so that it is crisp and full of nutrients when we make each dish.
» Read more about: Spinach: Superfood Ingredient »
Do you know what the Moby Dick's House Salad, Spinach Salad, and Mediterranean Salad all have in common? They each come with feta cheese. Feta cheese is a brined creamy white cheese. Feta is very nutritious and is also an excellent source of calcium.
» Read more about: Feta Cheese »
Learn More About the Inspiration Behind Our Food and Restaurants
Ingredients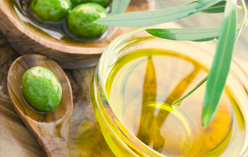 Moby Dick House of Kabob was founded on the promise to use only the best quality ingredients, and we continue to keep that promise, from our tender kabobs to our authentic Persian cuisine.
Story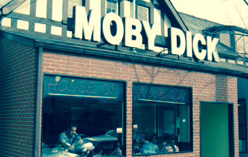 The Moby Dick House of Kabob story starts from humble beginnings. Through it all, Moby Dick has been unyielding in the belief of "never cutting corners" as we prepare the food that you love and crave.
Vision & Values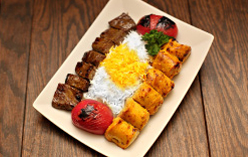 From our slow-braised stews to our flame-grilled Persian kabobs, fresh pita, and attentive customer service, Moby Dick House of Kabob is based on quality, taste, reputation, and relationships.