Are You Ready to Eat?
View our menu and order online. We'll have your food waiting for you.
Washington Parent has just released its 2020 Washington Parent Picks and we are happy to announce that we are a Finalist in the Kid Friendly Restaurant category! See us on washingtonparent.com.
» Read more about: Washington Parent Finalist »
Moby Dick House of Kabob brings back Ash Reshteh for a limited time only.
Moby's knows that Ash Reshteh is the perfect cold-weather dish to keep you warm on a chilly day. A hearty soup made of beans, herbs, and noodles, Ash Reshteh makes a wholesome and nutritious meal.
Uniquely Persian, two ingredients define the classic menu item, Reshteh and Kashk. Reshteh, is a Persian flat noodle much like fettuccine, and Kashk,
» Read more about: Ash Reshteh »
Catering this Holiday Season
With the holidays just around the corner, Moby Dick House of Kabob is here to make your life a little easier. We offer catering year-round and deliver right to your door, making your holidays hassle-free. Or if you prefer, you can schedule a contactless and easy curbside pick-up.
You decide what works best for your gathering. Mix and match trays of your Moby favorites like hummus, kaskh-o-bademjan,
» Read more about: The Holidays are Just Around the Corner »
Learn More About the Inspiration Behind Our Food and Restaurants
Ingredients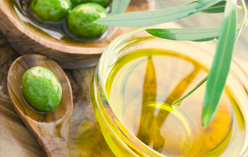 Moby Dick House of Kabob was founded on the promise to use only the best quality ingredients, and we continue to keep that promise, from our tender kabobs to our authentic Persian cuisine.
Story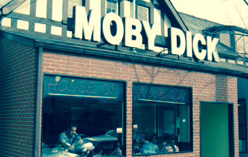 The Moby Dick House of Kabob story starts from humble beginnings. Through it all, Moby Dick has been unyielding in the belief of "never cutting corners" as we prepare the food that you love and crave.
Vision & Values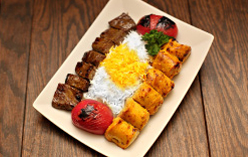 From our slow-braised stews to our flame-grilled Persian kabobs, fresh pita, and attentive customer service, Moby Dick House of Kabob is based on quality, taste, reputation, and relationships.