Are You Ready to Eat?
View our menu and order online. We'll have your food waiting for you.
The New Year is coming and many people are starting to realize they may have had a little too much to eat during the holiday season. Once 2019 arrives, it´ll be time to pledge the same resolution thousands do every new year: lose weight. There are several ways to make your goal of trimming that holiday fat possible, but let's be honest, how many people truly maintain their diet? A keto diet can help. It's a fat burning diet,
» Read more about: Why Moby's Menu is Good for Those Working a Keto Diet »
With the holidays soon approaching, you will want to feast your eyes on Moby Dick Kabob´s Catering express menu. That´s right, we offer catering for this holiday season and we will deliver the food right to your door whether you are at home for a family reunion, school outing, office party, or whatever your special occasion may be. Our menu is filled with an array of mouth-watering delicious, entrées, appetizers, meals, and desserts.
Delicious Kabob Trays
You can choose from a variety of trays.
» Read more about: Catering for the Holidays »
Healthy Eating at a Mediterranean Restaurant
Healthy eating is good for the body, mind and soul. What you eat matters! It is said that the Mediterranean Diet is the world's healthiest diet, because it's filled with fruits, nuts, vegetables, whole grains, legumes, and of course, olive oil. The dishes have an abundance of lean sources of protein such fish and poultry. Mediterranean meals have very limited sugar, replace butter with healthy olive oil, and use herbs and spices instead of salt to flavor the food.
» Read more about: Eating Healthy »
Learn More About the Inspiration Behind Our Food and Restaurants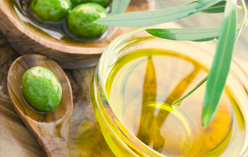 Moby Dick House of Kabob was founded on the promise to use only the best quality ingredients, and we continue to keep that promise, from our tender kabobs to our authentic Persian cuisine.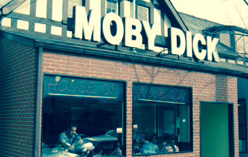 The Moby Dick House of Kabob story starts from humble beginnings. Through it all, Moby Dick has been unyielding in the belief of "never cutting corners" as we prepare the food that you love and crave.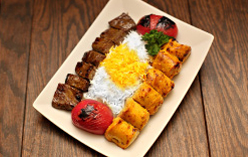 From our slow braised stews to our flame-grilled Persian kabobs, fresh pita, and attentive customer service, Moby Dick House of Kabob is based on quality, taste, reputation and relationships.