Are You Ready to Eat?
View our menu and order online. We'll have your food waiting for you.
With summer grilling season here, flame-grilled cooking enthusiasts everywhere are firing up the charcoal, tying on an apron, and getting their spatulas ready. But at Moby Dick House of Kabob, cooking over open flames is something we do all year long, in every season. That's because flame-grilled cooking is an ancient technique that Persian chefs around the world have embraced and perfected for centuries.
When done properly, open-flame cooking can intensify and improve the flavors of just about anything.
» Read more about: Moby's Does Summer Grilling Year-Round »
Moby Dick may be the House of Kabob, but did you know that there's another item on our menu that is also an integral part of our dining experience? House-made cucumber yogurt sauce is a staple of Persian cuisine and comes alongside every entree and fresh pita wrap we serve.
Known as must-o-kheyar or maast-o-khiar, cucumber yogurt sauce is a creamy, tangy, and cooling blend of fresh cucumber and thick-strained yogurt, delicately seasoned to perfection.
» Read more about: Cool Down with Moby's Signature Sauce »
With two dozen restaurant locations in the D.C. Metro area, Virginia, and Maryland, Moby Dick House of Kabob is a go-to dining destination for those looking for a quick meal of Persian food with Mediterranean flair that won't break the bank. Its daily specials have become so popular that some of Moby's most loyal fans make their weekday lunch plans around them.
"We are delighted that guests have embraced our daily lunch specials so enthusiastically," Moby Dick House of Kabob CEO Ned Daryoush said.
» Read more about: Find Your Favorite Day to Dine with Moby Dick House of Kabob's Daily Lunch Specials »
Learn More About the Inspiration Behind Our Food and Restaurants
Ingredients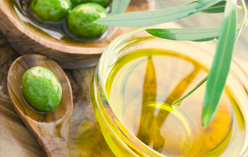 Moby Dick House of Kabob was founded on the promise to use only the best quality ingredients, and we continue to keep that promise, from our tender kabobs to our authentic Persian cuisine.
Story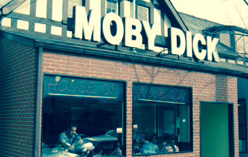 The Moby Dick House of Kabob story starts from humble beginnings. Through it all, Moby Dick has been unyielding in the belief of "never cutting corners" as we prepare the food that you love and crave.
Vision & Values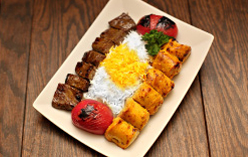 From our slow-braised stews to our flame-grilled Persian kabobs, fresh pita, and attentive customer service, Moby Dick House of Kabob is based on quality, taste, reputation, and relationships.