Are You Ready to Eat?
View our menu and order online. We'll have your food waiting for you.
Its origin hotly debated by Middle Eastern countries who all want to claim its fame, Falafel is a wildly popular crunchy iconic street-food made from a ground mixture of chickpeas, fava beans, and tahini (sesame seed paste).
Deep-fried, the seasoned veggie patties can be eaten alone, alongside fresh vegetables, a salad, rice, or in a fresh-baked pita wrapped like a sandwich. At Moby Dick House of Kabob, our falafel entrée is served with basmati rice,
» Read more about: The Perfectly Seasoned Crispy Falafel »
The perfect end to every meal is something sweet. Here at Moby Dick House of Kabob, we are always looking for new and refreshing ways to meet guest expectations. Recently, Moby Dick decided to work on a new dessert menu item, the Moby Cookie. Now available at your favorite Moby location, the sweet round snack, is made from a high gluten wheat flour, brown sugar, dried figs, organic pitted dates, dried apricots, tahini paste made from sesame seeds,
» Read more about: Moby's Cookie »
Learn More About the Inspiration Behind Our Food and Restaurants
Ingredients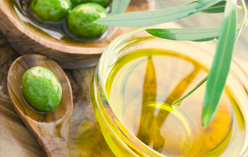 Moby Dick House of Kabob was founded on the promise to use only the best quality ingredients, and we continue to keep that promise, from our tender kabobs to our authentic Persian cuisine.
Story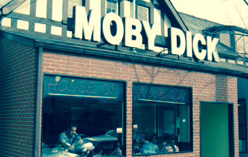 The Moby Dick House of Kabob story starts from humble beginnings. Through it all, Moby Dick has been unyielding in the belief of "never cutting corners" as we prepare the food that you love and crave.
Vision & Values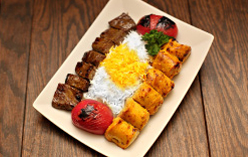 From our slow-braised stews to our flame-grilled Persian kabobs, fresh pita, and attentive customer service, Moby Dick House of Kabob is based on quality, taste, reputation, and relationships.