Are You Ready to Eat?
View our menu and order online. We'll have your food waiting for you.
Healthy Eating at a Mediterranean Restaurant
Healthy eating is good for the body, mind and soul. What you eat matters! It is said that the Mediterranean Diet is the world's healthiest diet, because it's filled with fruits, nuts, vegetables, whole grains, legumes, and of course, olive oil. The dishes have an abundance of lean sources of protein such fish and poultry. Mediterranean meals have very limited sugar, replace butter with healthy olive oil, and use herbs and spices instead of salt to flavor the food.
» Read more about: Eating Healthy »
After 28 years of serving countless diners in the metropolitan DC area, Moby Dick House of Kabob is expanding to Baltimore.
The restaurant's 23rd location has opened The Rotunda in the Hampden neighborhood, home to luxury apartments, shops, and great restaurants including Moby Dick House of Kabob.
"Baltimore is a great city and we're excited to become part of this community. We look forward to building relationships with the people here and serving them delicious food," said Mike Daryoush,
» Read more about: Moby Dick House of Kabob's New Baltimore Restaurant »
Learn More About the Inspiration Behind Our Food and Restaurants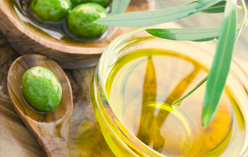 Moby Dick House of Kabob was founded on the promise to use only the best quality ingredients, and we continue to keep that promise, from our tender kabobs to our authentic Persian cuisine.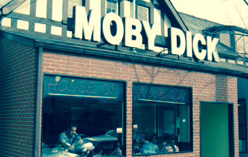 The Moby Dick House of Kabob story starts from humble beginnings. Through it all, Moby Dick has been unyielding in the belief of "never cutting corners" as we prepare the food that you love and crave.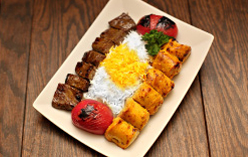 From our slow braised stews to our flame-grilled Persian kabobs, fresh pita, and attentive customer service, Moby Dick House of Kabob is based on quality, taste, reputation and relationships.