Are You Ready to Eat?
View our menu and order online. We'll have your food waiting for you.
Cooking over an open fire is a tradition in virtually every culture. From Japan's hibachi to Argentina's Asado, different civilizations have developed their own unique relationships with open flame cooking. This method of cooking allows for a smoky complexity of flavor to seep into your food –the kind of taste you can't get from other methods like stove top or oven baking.
» Read more about: Open Flame — The "Secret" Ingredient »
In America, yogurt-based drinks aren't very common. But in the Middle East, Eastern Europe, and the Indian subcontinent, creamy yogurt drinks are a way of life.
In India, they drink lassi, often sweetened with fruit. And in Russia, they drink fermented kefir.
» Read more about: Homemade Doogh »
Learn More About the Inspiration Behind Our Food and Restaurants
Ingredients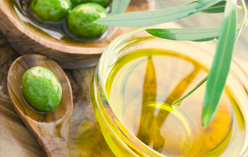 Moby Dick House of Kabob was founded on the promise to use only the best quality ingredients, and we continue to keep that promise, from our tender kabobs to our authentic Persian cuisine.
Story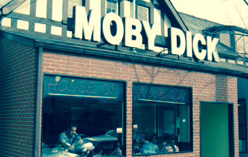 The Moby Dick House of Kabob story starts from humble beginnings. Through it all, Moby Dick has been unyielding in the belief of "never cutting corners" as we prepare the food that you love and crave.
Vision & Values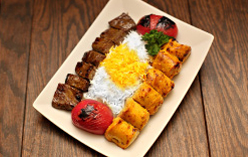 From our slow-braised stews to our flame-grilled Persian kabobs, fresh pita, and attentive customer service, Moby Dick House of Kabob is based on quality, taste, reputation, and relationships.