Are You Ready to Eat?
View our menu and order online. We'll have your food waiting for you.
Have you ever wondered why so many Instagram pictures of food look so good? Restaurants often hire photographers for the sole purpose of taking pictures of their food, designed to make your mouth water on the spot. You can also take photos of your food from your mobile device, each looking good enough to be professional. So, let's dive in to see how to take effective food photos for your Instagram account.
Use Natural Light
Taking photos of your food in natural light makes the food look better.
» Read more about: How to Photograph Food for Instagram Posts (Part 1) »
Top-ranked hospital, Children's National Medical Center, works to ensure that every child has access to the medical services they need. Each year, Children's National provides about $71 million in uncompensated healthcare, treating more than 237,000 patients.
Moby Dick House of Kabob is proud to announce that they are partnering with Children's National Medical Center in their second annual Make March Matter campaign. From March 1st through March 31st, customers at any of Moby Dick House of Kabob's 24 restaurant locations are invited to make a donation to Children's National.
» Read more about: Make March Matter with Moby Dick House of Kabob »
There are some spices that, when applied to food, have a magical ability to bring out the best in a particular dish and make it even more flavorful. Sumac is one such spice. Here at Moby Dick House of Kabob, we love sumac—and so do our guests! That's why we use it in so many of our dishes and offer it to our guests as a condiment. As you'll soon find out, the origins and applications of this spice are actually quite fascinating.
» Read more about: Sumac: One of Our Most Popular and Delicious Spices »
Learn More About the Inspiration Behind Our Food and Restaurants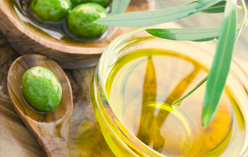 Moby Dick House of Kabob was founded on the promise to use only the best quality ingredients, and we continue to keep that promise, from our tender kabobs to our authentic Persian cuisine.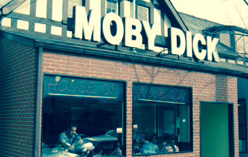 The Moby Dick House of Kabob story starts from humble beginnings. Through it all, Moby Dick has been unyielding in the belief of "never cutting corners" as we prepare the food that you love and crave.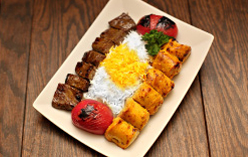 From our slow braised stews to our flame-grilled Persian kabobs, fresh pita, and attentive customer service, Moby Dick House of Kabob is based on quality, taste, reputation and relationships.