Story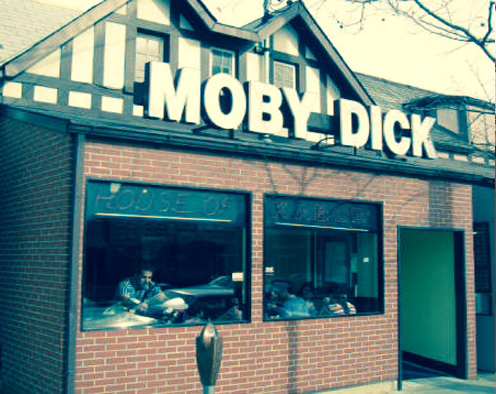 One evening in 1989, Mike Daryoush and his business partner lay down on the tables of their then struggling restaurant – Moby's Luncheonette – thinking about how to financially keep their restaurant going.
Why was their restaurant struggling financially? Because the business owners insisted on using the highest-quality products they could source and because they were pouring every dollar they had into building their restaurant. Cutting corners was not in their belief system, so they did what they had to in order to stick to their conviction that things should be done right, every time.
Mobys' Luncheonette continued to struggle until a bit of serendipity changed its fortune, and restaurant concept, forever. The restaurant's original menu consisted more of traditional classic American foods, with a big emphasis on breakfast and lunch. Then one day, Mike had the idea to have his very own clay oven built so that he could offer freshly baked pita bread to his customers – just like the ones he used to eat while growing up in Iran. Clay ovens had been in use for centuries, but Mike was one of the pioneers to first use it in the Washington Metro area. He and his business partner realized they had stumbled onto something people loved. A Persian-themed menu was born and they renamed their restaurant "Moby Dick House of Kabob."
Moving forward, Mobys' team worked relentlessly to master every detail of the food they created. This included meticulously developing food recipes that give Mobys' food its distinctive character. In 1992, Mobys opened its second location in Georgetown, and by 2013, fifteen more stores had been opened. In 2014, Mobys unveiled its refreshed brand and new prototypical store in Tysons Corner, Virginia.
Mobys story is not unlike many other great 'realize the American dream' stories: have an idea, work hard to make it happen, create value for others, and your idea matures into a successful venture. Through it all, Mobys continues to be unyielding in the belief of "never cutting corners." This is the inspiration behind the food with character that you love and crave.
Thank you to our loyal customers for being a part of this great unfolding story. It's for you that we do what we do.